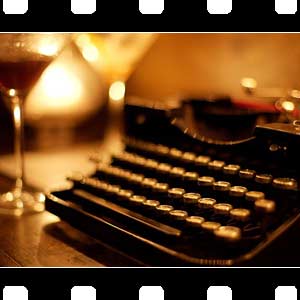 By guest author Calix Lewis Reneau, writer/director of www.childthemovie.com and producer and creative of features, television, print, music, and new media.
"You've probably heard the writing advice to "murder your darlings." This means to be ruthless in deleting clever writing that doesn't serve the greater purpose of your work. I've learned that a writer must take this a step further. To get the best story on the page, we must be willing to kill the story in our minds.
If you've ever tried to explain a dream you've had after waking up, then you can understand this. In your dream everything was vivid, real, logical, connected – a complete story. But as it immediately fades, even the simplest narrative detail slips from your grasp. Worse, when you can remember the precise details, they sound pedestrian and disconnected in the telling.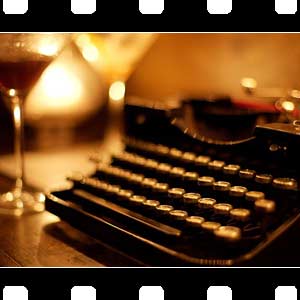 The same is true of the story you have in your head which you're so passionate to tell. For reasons too complex to relate in a short article, we humans don't think in a simplistic, connected, linear fashion. On simple fact can help reveal to that complexity: there are more than one hundred trillion synapses (neural connections) in your brain, at a minimum. That's a thousand times more than the number of stars in our galaxy. And your connections in your brain are unique in all of history to you alone. What you think, what you see, what you feel, what you dream – your story – has never been before, and will never be again.
The story you want to tell is meaningful to you for the same reasons you are so invested in your dream when you're having it at night. It's immediate. It's real. It's consists of more than what can be put in words on a page, or images on a screen. The story is made up of your unique emotional connection to the material which drives you. It finds meaning in your personal history. It finds context in your life and worldview.
In short, the story in your mind is your story alone. It can never be anything more than that.
As writers, we're compelled to share that story, impossible though it might be to do so. That's where the skill, the talent, the hard work come in. The job of the writer is not to tell the story in our heads. It's to translate the unique inner experience into a tangible form which will hopefully lead others to a similar journey. To laugh, to cry, to learn, to grow, or just to be entertained.
This translation requires that we understand the connective elements that we share. Functional communication requires two parties: someone to say something, and someone to hear it. You have something you want to say, need to say. As a writer, the fundamental task at hand is to say it in a way which will clearly give your intended audience what you want them to have. It's no use to complain that others can't enjoy the dream you had last night in the same fashion as you did. The hard work that sets successful writers apart from all others is the learned ability based on innate talent to take that powerful inner experience and craft something that leads others to their own unique powerful inner experience that is reflective, that is connected through our common humanity.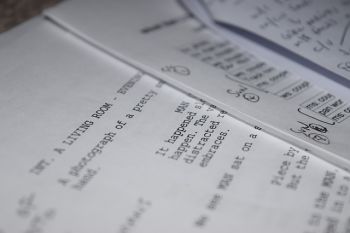 To do this, we must be ruthless in "murdering our darlings" at the most fundamental level. This means recognizing from the start that the story in our heads can't ever function as the story we want to tell. But that's okay, because once we accept that, the story in our heads can become the powerful inspirational genesis for the stories we put out into the greater culture using our skill and talents of translation as writers. Your focus, passion, ability, and self-discipline is the refiner's fire which will burn away the dross of self so you can change the world with the stories you have to tell."
Calix is a full-time creative working in features, television, print, music, and new media. He has written professionally for just about every type of media imaginable, including a stint as a top-selling greeting card writer. These days he spends most of his time juggling projects at his own production company which are in various states of entropy, from nascent ponders to completed features winding their way through post production and into distribution. His job title at Calix8 Productions – "iconoclast gadfly" – pretty much explains his approach to work, life, and the mysteries of the universe.
You can learn more about Calix at his poorly-maintained personal website – www.calix8.com – and see the trailer to his most-recent completed feature film (as writer/director) at www.childthemovie.com.