Buy Xanax Nj Buy Real Xanax Bars Cheap Xanax In Mexico Buy Alprazolam From China Xanax Online Prescription Buy Xanax Cod Best Place To Order Xanax Online Xanax Buying Buy Alprazolam Powder Online Buy Generic Xanax Online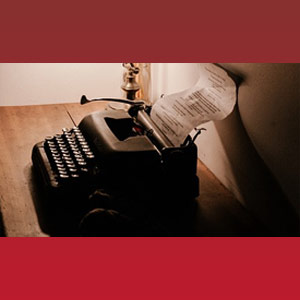 The Third Placed Winning writer to our Summer 2017 Screenwriting Contest, Evan Cooper, is making waves in the industry with his upcoming film THE WILL O WISP.
Buy Cheap Xanax Online UkEvan, who came third with his script BALLERINA GIRL, is both directing and writing the psychological horror-thriller that has been described as SIGNS meets MISERY. Actor Chrissy Metz (THIS IS US, AMERICAN HORROR STORY: FREAKSHOW) is attached to the film to play a nurse with a chequered past… Evan tells us he hopes to head home to Canada for the shoot which would be great for him.
While it's been exciting times for Evan, we've been deferring our usual free year of script development for BALLERINA GIRL, which he can resume with us anytime in the future. We're keen to see that script progress as we believe it's got strong potential too, and any success for THE WILL O THE WISP can only help that.
Buy Alprazolam Online India for a reminder about Evan's script BALLERINA GIRL and a little bit on the man himself…
You can check out Evan's IMDB page here: Buy American Xanax
Check out the headlines Evan's project is making here: Buy Real Xanax Online
Marcus Folmar has a unique way of looking at his screenwriting abilities in that he says he is both right-brained and left-brained, which serves him well as a screenwriter. By Rita Cook. Marcus Folmar, former WriteMovies winner gets film produced – congrats Marcus!
"I'm equally right and left-brained, I think," Folmar explains. "Evidence the fact that on my SATs I got identical scores for both the math and the verbal—575 each. Screenwriting works for me because it's as much science as it is art, as much structure as creativity." That said, it was Folmar's creativity that prompted him to enter a writing contest in which he sold his first screenplay, called I'm Perfect. "I entered and won Writemovies.com's 2002 International Writing Contest with this project. The recognition led to meeting the guys at rossWWmedia who optioned and eventually produced the movie."
I'm Perfect, in Folmar's own words, is a story about, "the handsomest, most romantic man in Los Angeles who is determined to find the perfect woman, if there is such a thing." Folmar wrote the main character, Lewis, "out of a desire to see onscreen a black man that defies stereotype. Though, coincidentally, the fact that Lewis is African American is of little significance to the story." The script is a romantic comedy about a man who has allowed his list-making and obsessive-compulsive behavior to take control of his love life. "No matter how much a girl might have going for herself, if she doesn't possess even one of the qualities on his 'perfect woman list,' he's not interested," Folmar says. "No one measures up until Lewis encounters Cecile, played by Sydney Tamiia Poitier, who he soon learns matches his list perfectly … or at least she appears to. When Lewis learns that Cecile might not be everything she first seemed, he calls it quits yet finds it difficult to sever ties with Cecile as deftly as he's done with others in his past. In the end Lewis must decide if he'll listen to what his head is telling him he wants or what his heart is telling him he needs."
Folmar came up with the idea for I'm Perfect while attending Northwestern University in Evanston, Illinois where he majored in and received a B.S. in radio, TV and film production. "While I was at Northwestern, I wrote for one of my assignments a role-reversal comedy called Looking for Love," he says. "It was about a man who desperately wanted to find true love but kept meeting women who only wanted to play the field. I put it away after I got a B+ I think. Years later when I was searching for an idea, I pulled it out." However, Folmar was not interested in his script Looking for Love anymore because he felt it was broad and too over the top. Instead, he stripped away what he describes as the Meatballs moments, did his best to add back some truth and nine months later he had his movie. Folmar sold the film to rossWWmedia, a literary/management company-turned-production company. He met Alex Ross, the principal in the company, after he won the Writemovies.com contest. "[Ross] loved the concept and story and wanted to hip-pocket the script to see if he could generate any interest amongst his contacts," Folmar explains. After the script was pitched around and comments came back such as, "It's too small," "It's too big," "It's too black," "It's not urban enough," and even "Far too smartly written to make a convincing romantic comedy," Ross decided to move into production with the film himself. Folmar says he got paid the minimal fee of $10,000, but that by rossWWmedia producing the film it also allowed him to be far more involved in the process than a typical first-time writer. "I had input into everything—from the selection of a director, to casting, to the production of the behind-the-scenes 'Making of' video," he says. "In fact, I would eventually earn an associate producer's credit for all the ways in which I was able to participate in the life of the project."
Folmar says he has a very specific way of writing. "Generally, I exercise a four-part writing process," he explains. "First, I take my concept and build it to an idea that I can express in a one-page treatment. After that, I like to write a detailed character breakdown and analysis for my main two ptor three characters. You'd be amazed at how many story possibilities just naturally emerge during this exercise. Third, I do a scene-by-scene outline where I work out the details. Finally, I use the outline to go to script. I never edit until the first draft is done."
As for advice to other screenwriters starting out in the craft, he says he watches more films than he reads scripts. "Although I think reading scripts and watching movies are equally important, I don't read nearly as much as I should. I see everything, however," he says. "Good and bad, I feel there's something to learn from them all. Still, probably the best exercise I've ever done is watching a movie with the script in hand. This is valuable because learning how to translate what you want to see onscreen onto the page is one of the screenwriter's greatest challenges."
For Folmar's future, he says that he sold this script without representation, and since that time he has completed two new screenplays. "Now that production is completed on I'm Perfect, I am using the film along with my new specs to get meetings with agents and managers and, hopefully, to sell my next script very soon."
RITA COOK is the editor-in-chief of Insider magazine and is also a producer and screenwriter-turned-novelist. While currently working on a project with Duva Films called The Kiss of The Vampire, she also recently published a book called Angel's Destiny which she adapted from her screenplay written several years ago. Angel's Destiny can be found at PublishAmerica.com. Cook teaches a travel writing course at Gotham Writers' Workshop in New York.
A former winning WriteMovies writer has become a published author in their own right!
Our sincere congratulations to our former contest winner Cornelia Kempf, for getting her outstanding two novels published. The paperback rights were recently sold to major publishing houses.
Online Doctor Xanax Prescription
Cornelia has gone on to writer many novels since her competition win here. You can check our Cornelia's vry own Amazon page at: Cheap Xanax Necklace
Cornelia is one of hundreds of writers we've helped since 1999. Winning one of our contests gives you the confidence and belief that you can go on to acheivgreat things afterwards – and hey, why not follow Cornelia's path!?
Check out all our other Buy Alprazolam Wholesale and Buy Generic Xanax Online, too!
Rock Shaink grew up writing scripts for his G.I. Joes, and is now putting his vivid imagination to work on several big-screen projects. By David Wigg
"I remember writing scripts for my GI Joe guys when my brothers and I would play as kids," recalls Shaink. "A few years ago I even found a little journal I kept when I was six or seven, and I not only had elaborate stories, but also I wrote about those things that really excited me those days. You know, things like trips to the local department store, or when my uncle would let me watch horror movies when I was 7-8. I also grew up in the middle of nowhere, at the end of a long dirt road, where we didn't have TV until I was twelve. So, needless to say my imagination had lots of time to run wild." It is perhaps those horror movies viewed as a child that have given Shaink his creative focus. "I think I really excel when I'm working in the thriller genre," he says, "I LOVE the suspense aspect of it, and I'm a huge fan of trying to weave puzzles for the audience to figure out." If that is the direction his career is taking with his new projects Alter Ego and The Seed, it is interesting to note that his big break came in the genre of romantic comedy. Talking about his breakthrough script, The Story of Beth, Shaink says, "the script managed to win, or place in the top 5 of the first seven contests I entered. It was through the contest results that I started finding a tiny piece of recognition in this business."
This track record allowed him to be taken more seriously as a promising writer with his follow up supernatural thriller script Dreamer. Indeed, The Story of Beth, about the romantic entanglements of a New York writer and his circle of friends, is soon to be awarded the double-edged accolade of being included in new book The Greatest Screenplays Hollywood Never Made. Writing about what he knew, Shaink explains that for this script he "took 4-5 years of events that had taken place in my life, and mashed them into one season long, holiday filled, romantic comedy." The main character Evan writes while seated at a Central Park bench, like Shaink did, and New York City is very much a feature of the script. Though now a Los Angeles resident, Shaink says that "Manhattan is the only city that has the ability to amaze me every single day. I lived there for a few years, and just fell in love with every aspect of it. I love the feel, the vibe, the architecture and the people." Aside from his personal attachment, Shaink believes "it also offers a beautiful cinematic quality few other cities have. Ironically, after setting my script Winter's Edge in Chicago, I again tried to set my follow up script outside of NYC. But, one of my first notes from the execs, was to suggest we move it to Manhattan." It should come as no surprise, therefore, that Shaink's Fernando Beltran produced psychological thriller Alter Ego, featuring a "group of mental patients must band together to solve a murder before the clock strikes midnight on New Years Eve, killing them all," is also set in the city.
Shaink's background in marketing, a career he pursued when writing was still a hobby, has clearly helped him make his way in this business. He appears to be the master of the pitch, telling the story of how he was chosen to write action/sci-fi thriller The Seed with as much enthusiasm as one imagines he pitched his ideas to the execs at Pariah. "My co-writer on Dreamer (Mark Jonathan Stanley) and I were invited in to meet with the VP over at Pariah. We had a great meeting, and in the end they pitched us a one-liner. My co-writer and I then went home and drummed up an entire pitch for the project. Then, I decided to put that marketing degree to work. I hired a couple of artists to create some 'conceptual art' for this alien we wanted in the script. I then scoured the town in search for these things called 'water wigglers.' Finally, the day before the pitch we make it to the Discovery Store, where we buy the last four they have in stock. Of course here we come in, two men in our 20's/30's towering over all of these 3-4 year olds, looking for a toy made for toddlers. But, we went in to the pitch, pitched our hearts out, showed the artwork, and used the water wigglers to keep the mood fun, while providing a 'feel' to our alien. The pitch went great, everyone in the room was having fun, and they offered us the job right there in the room."
Shaink is clearly passionate about his work, and has learnt from his own experience that hard graft pays dividends. "This business really requires a 24-7 commitment of you," he stresses, "and I think that's what a lot of people don't realize coming in. I've met so many people who view screenwriting as a get rich quick scheme and that's just NEVER going to be the case." Deeply involved in his work, it comes as no surprise to learn that Shaink is looking to direct in the future. He says that "in each and every script I've written there isn't a word on the page that I don't see exactly how I would direct it. Of course, you're told by everyone in this industry to NOT direct on the page, so I have to make an extra effort to leave it open to the director's choice." Romark Films, founded with his sometime co-writer Mark Jonathan Stanley, was set up with an eye towards producing future genre films with possibility of fulfilling Shaink's directing aspirations.
Patience, passion and determination are the qualities Shaink thinks are essential for someone starting out in the business, but he says, "it's funny, because screenwriting is one of those careers that no one ever really explains to you. There are no guidelines. No one ever sits you down and explains that if you do A, B and C, then D will happen." For now, Shaink seems to have the right ideas and is enjoying the busiest period of his writing life. In just the past year, he's been working on The Seed, Alter Ego, a new TV series called Dreamer, and has just struck a deal to get his Winter's Edge project produced.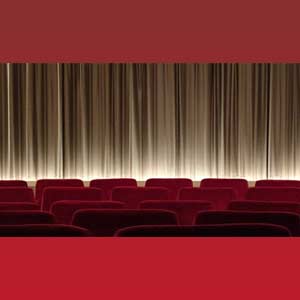 Since 1999, many WriteMovies contest winners and consulting clients have had their work optioned and produced, with many also finding representation. Several novels have also been published and plays produced. Production companies, studios and agencies contact us all the time about our winners. We succeed when you succeed! The contest is the brainchild of Alex Ross, who discovered the academy nominated writer Andrew Niccol ( 'The Truman Show').
WriteMovies CEO Alex Ross, Wayne Nieme, Producer Niki Marvin) / WriteMovies contest winners meet at Warner Bros. Rick Fonte: "Her Fortune" Congratulations to Writemovies.com Grand Prize Winner Rick Fonte for his winning screenplay 'Her Fortune'. The script also won the grand prize in the Anything But Hollywood screenwriting competition.Alprazolam Mexico Online Order Xanax Online Cod Letters from Iwo Jima Congratulations to Writemovies.com finalist and Alex Ross Consulting Client, Iris Yamashita Order Alprazolam From India for her Academy Award nomination for LETTERS FROM IWO JIMA. Periwinkle' Optioned by Notion Pictures WriteMovies.com is proud to announce that contest finalist Peter Reeve has had his pythonesque comedy PERIWINKLE optioned by Notion Pictures Ltd. The project is being fast tracked and is already out to A List comedy talent with a view to going into production. Valley of Angels Former winner Jon Rosten has parlayed his success in the contest into getting his project," Valley of Angels" produced last Dec. Uk Xanax Buy More Articles… Order Xanax Australia India Xanax Buy Buy Cheap Xanax Bars Argentina Xanax Online
WritMovies news from years past – from interviews to former winners, this is our archive of WriteMovies news, that matters to you!