You have an idea, a treatment, a full script. You know it's gonna be a great movie and you want it to get where it belongs: on the big screen! Now all you gotta do is pitch it to the right person. One chance that is all you need! And for this one chance you want to be prepared. You want your script to be perfect.
Elite Mentoring gives you the opportunity to perfect your script and get it to decision makers all over the globe.
We have assembled the most experienced, well connected and competent producers and studio executives available on the net. Between them they have produced dozens of award winning movies, (including several Academy Award winners) and have closely worked with some of the best known writers and directors in the business. They will provide you with their years of experience to make sure your script is perfect! But that's not all: Should your project appeal to them, they will help you getting it produced. PURCHASE NOW – Payment buttons below.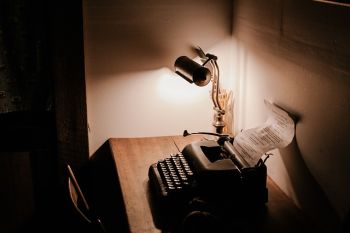 WriteMovies Elite Mentoring for Writers includes:
Constructive, professional, and honest feedback on the cinematic potential of your script by industry veterans.
Either: Personal mentoring by actual Hollywood Producers, Face-to-Face (if in Los Angeles) or on the phone; or, detailed notes encompassing feedback on dialogue, story line, structure, pace, characters etc.
Full analysis on length and effectiveness of story telling.
Accurate predictions on possible audience response emotionality and possible cult factor.
Professional advice on how executives and producers analyze your material and what they look for.
Pointers to convince executives and producers of your passion and competence as well as the box office potential.
Fundamental career advice on how to get agents, how to pitch and what to write.
The option for recommended scripts to be pitched to agents and producers in Hollywood.
All of which gives you vastly more confidence proceeding if you know your script is perfect.
Take the next step to get your script produced, with one of these top Mentors:
Fees: Screenplays: $499 up to 130 pages, ($1 per page thereafter) Books: (contact us before submitting) $449 up to 200 pages ($1 per page thereafter) Other: Let's talk about it. Let us know (ian ATwritemovies DOTcom) so we can create a payment button for your needs.
Payment and Submissions Form (alternative submission method also provided underneath):

Competitions General Dates, Deadlines and Terms

Contest Dates and Deadlines

Note: We no longer accept checks due to issues with fraud. Please use the Paypal options when participating.
There are no physical items deliverable under our services – all reports will be provided by email in standard document formats.
Refunds or cancellations must be requested within 14 days and/or before any public announcement of winning entries and/or before receipt of any completed Consulting report (which will typically be within 7-14 days). Disagreement with the opinion and suggestions of the Analyst is not accepted as valid grounds for a refund, however we are happy to receive other feedback and enquiries.
---
If you need another way of submitting, use these options:
Make your purchase here (depending on the submission date, further payment may be needed):
To simply enter the main Contest:
Then:
TO EMAIL YOUR SUBMISSION TO US:
What to select, copy and paste (all of the below, until the end of the box!):
Please find attached my submission to WRITEMOVIES. I have made payment via the PayPal options provided on the WriteMovies website on: (DATE OF PAYMENT)
ADDITIONAL INFORMATION
(Simply type or paste your answers (in brief) at the end of these questions…)
How did you hear about us?:
*First Name:
*Last Name:
*Email address:
Twitter handle (so we can give you a shout-out if you're successful!):
Contact phone number:
*Mailing address (needed, to help us prove that we are not engaged in a fraudulent or money-laundering activities – we will not send you any direct mail unless you win a contest and consent to receiving items by post):
Please tell us a little about your writing background:
*Title of Project:
*Number of Pages:
*Entry Type (choose one and delete the others): Screenplay / Pilot / Spec / Book / Play / Short Story
Additional Authors:
Brief Synopsis:
Additional Comments:
By sending this email, I agree:
1. To the accuracy of the information provided.
2. That the material submitted is my sole and original work and that I own all rights to it.
3. To my holding WriteMovies and all those involved in it, harmless from and defends them against all claims demands, losses, costs, damages, judgments, liabilities and expenses (including attorney's fees) arising out of or in connection with any and all claims of third parties, whether or not groundless, based on any stories submitted to the competition or on any screenplay developed out of such stories.
4. That I recognize that WriteMovies and those involved in the competition to which this submitted entry pertains, may have access to, and/or, may have created, or have commissioned, through some other independent source, or may have otherwise acquired, literary materials and concepts, similar to the material submitted hereunder, in theme, idea, plot, format, or in any other respect. I agree that I will not under such circumstances, be entitled to any compensation, nor consideration of any kind, through the use by WriteMovies of any material so acquired. The ownership of any literary work submitted shall remain vested in the author, until otherwise assigned by contract.
5. That should I be one of the winners, I grant WriteMovies the exclusive right to submit my material to as many studios, production companies and agencies as seen fit, for a period of ninety days. I also grant WriteMovies the right to use my name, as well as the title and synopsis of my submitted material, in all publicity and promotional activities related to the competition. I also grant WriteMovies the right to contact me to provide me with contest updates.
6. That the burden of obtaining copyright or otherwise protecting any proprietary interests in the material rests entirely with me.
Thanks very much!