Here's a snappy guide to WriteMovies, YOUR script development partners…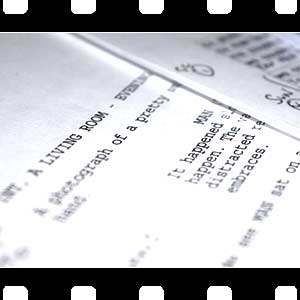 Since 1999 we've been the Hollywood firm who help you choose the best scripts and projects, develop them to their fulfil their potential, and get them sold and produced, with some notable SUCCESS STORIES including Andrew Niccol (THE TRUMAN SHOW, GATTACA and much more). We're the bridge who work with top industry pros and get stuff made (just look at our ELITE MENTORS and our FOUNDER Alex Ross), and give all new writers access to the top of the industry as you can see HERE. We REWARD writers through CONTESTS with substantial prizes and promotion, we develop them (often at our own expense), give them access to top producers, and we guarantee to PITCH the ones that catch our eye to industry. Check out our WINNERS and WALL OF FAME to see how, and look at our amazing TESTIMONIALS from top producers and writers who've progressed thanks to us.
Our WEBSITE, FACEBOOK, and TWITTER are hubs for the latest news and insights from the industry, to tell writers and producers whatever they need to know, every day. We interview top industry pros like VFX guru HABIB ZARGARPOUR and give an ANALYST'S EYE to big movies past and present. And we're building up a comprehensive series of GUIDES to everything a screenwriter or producer has to know in order to achieve successful projects.
Our MENTORING section is the place to turn your script or project from a dream into a done deal. At industry-beating rates – and even less if you sign up to our OFFERS TO INDUSTRY – we offer you industry-standard DEVELOPMENT NOTES to take your script to the next level, or script reports summarizing your script's content and prospects (STUDIO CONSULTANCIES) or shorter summaries (JUDGING FEEDBACKS). Find out about how the industry will really assess your script with our CONFIDENTIAL STUDIO MANUAL, currently being made into a book, and see EXAMPLES of how we would provide them for top scripts. We also provide intensive PITCH COACHING and access to ELITE MENTORS – top producers and writers who'll give you their own time to help you develop your project. We're launching an ACADEMY – a virtual film school – that will get you far closer to the real industry than any film school can, for a lot less money. And if you wanna be a script analyst yourself, we offer a VIRTUAL INTERNSHIP to show you the ropes.
Make the most of our ARTICLES AND FEATURES to know everything you need to know about the latest films and scripts news and insights. Find out how to write a great LOGLINE and ONE-PAGE PITCH, how to FORMAT a script so it'll be taken seriously, and follow our WRITING TIPS for achieving greatness and avoiding fatal mistakes. Read our exclusive WRITING INSIGHTS to take your understanding and skills to deeper and deeper levels.
There's much more to announce soon so keep coming back every week, every day to get ahead of the game with WriteMovies!