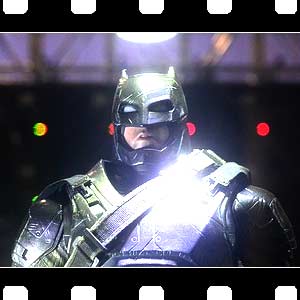 After the less-than-super Summer Box-Office, the power and attraction of superhero films may be declining. Some are suggesting that the expanded universes are on their way out and that stand-alone superhero films are back in (see this article). Jamie White discusses this potential new trend for superheroes…
This summer has shown some signs of this. LOGAN is pretty much a stand-alone in its own right and has little connection to the rest of the X-MEN universe really. GUARDIANS OF THE GALAXY VOL 2 hasn't shown much of a connection to the wider MCU (yet) either – and has a strong enough team not to need one.
Even looking at WONDER WOMAN, this was set way way out of the way from the already established DC universe. Maybe this was to distance it from the terrible DC films released recently to give DC the option to do stand-alone only films in the future.
There have even been strong rumors that DC is considering a Joker origins story starring Leo DiCaprio and produced by Martin Scorsese – which I am not cool with. But, this does kinda indicate that Warners and Disney could be tempted into stand-alone films with no connection to their current universes.
Now, this does not mean they will stop milking their expanded universes, but this could present an opportunity to writers…
There could be the chance that more studios will be persuaded into producing superhero films that have no existing relation to Marvel or DC. We've all seen the praise for LOGAN for breaking the superhero mold, and there could be a chance that more of these types of films will be produced.
Let's quickly look at the best stand-alone superhero film, or should we say films, arguably ever… THE DARK KNIGHT trilogy. This isn't even thought of as a standalone trilogy, but there's no connection to the expanded DC universe, and it would be almost criticizing the films to call them superhero films – they're anything but really.
This trilogy takes Batman and the superhero genre to the most realistic and thematically mature place it's ever been, and its success, both commercially and critically, speaks for itself. It's realistic, it's tragic, it's pessimistic and noir-esque – it's an all-round excellent subversion of the genre while still paying homage to it. With the mention of films that are sorta stand-alone (GUARDIANS, LOGAN, WONDER WOMAN) we forget that the stand-alone hero used to be the norm, and that pulling together all those worlds adds so many separate suspensions of belief that any failings of the movie are amplified. And let's face it, two out three of those films above are in the top 10 best superhero films ever. It's a little odd then how Hollywood is only just catching on to this again, especially with franchises like Bond and Indiana Jones not needing expanding universes to carry them.
So, THE DARK KNIGHT trilogy can be seen as the ultimate example of the promise of stand-alone superhero films, and if Hollywood can exploit this angle properly… it could be amazing.
We'll likely just end up seeing the odd Joker origin film (sigh) but audiences are hungry for variation in their supers. Hell, who wouldn't want to see more imaginative and original superhero stories?!
© WriteMovies 2017. Exclusive to WriteMovies – To syndicate this content for your own publication, contact ian (at) writemovies dot-com.