Once a month, Script Pipeline provides us with news on script sales, who'll be working on what scripts and for who. For the script sales in August, we've noticed a certain trend.
First of all, interesting news on a political film script – Hyde Park Entertainment has picked up a script that focuses on the career and friendship of John F. Kennedy and Richard Nixon. The script apparently looks at the friendship of the two. Politically-centered films seem to be making a bit of a comeback with a documentary on Obama's final 12 months in office also coming soon. But it's interesting to see film studios going for political dramas when you'd assume lots of people are just so done with politics right now!
There's various superhero script news confirmed – the writers of SPIDERMAN: HOMECOMING are coming home for the sequel, while rumors still fly round for this Joker origin story… unfortunately.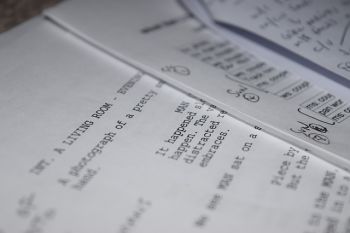 But what Script Pipeline left to the end was the plentiful news on female led scripts getting picked up. Which is just great, but what's interesting is these are all female led films of adaptations that have male leads. THE PICTURE OF DORIAN GRAY, THE LORD OF FLIES, and LICENSE TO DRIVE are the three adaptations in question.
What's not clear is whether these new adaptations will have the female leads as the traditionally male characters, or whether these adaptations will be led by a female character from the story.
It would be very interesting to see a female version of a character like Dorian Gray, but it would be just as easy to have a female character be the lead instead of Gray. But in a world where there's talk of a female Bond, and where we now have a female Doctor (Who) it would be intriguing at least to see a female version of famous characters.
Female led films in general are becoming more and more powerful, and with stars like Jennifer Lawrence and Emma Stone leading the way it looks that (hopefully) female led films will continue to provide quality content.
We strongly recommend you checking out Script Pipeline's script sales posts to keep up to date with what studio companies are looking for right now. https://scriptpipeline.com/august-2017-script-sales
And, hey, if anything you see there gives you inspiration to write or finish a script, it's so worth entering the Summer contest during this Final Extension Window.
Exclusive to WriteMovies – To syndicate this content for your own publication, contact ian (at) writemovies dot-com.
© WriteMovies 2017