The Winter 2018 Writing Contest was a special one for us as we saw 3 previous winners all improve on past results! We had a previous Monthly Contest winner win the Grand Prize, a former third placed winner came in second, and an Honorable Mention and TV award winner broke into the top three.
Today, you get to meet the Third placed winner of our Winter 2018 Writing Contest Simon Bowler. Simon won the first ever "Best Teleplay and pilot award for Summer 2017. Then he won it again for the Winter Contest AND came Third overall!
A testament to Simon, and how well he used our past Development Notes prizes to improve on his previous draft.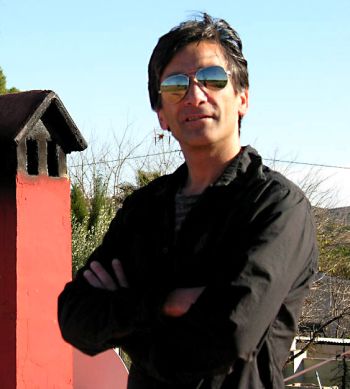 Here's what Simon said about his Third Placed finish…
"With WriteMovies development notes I was able to climb up from semi-finalist to finalist, to a being a winner three times in a row, which has been an extraordinary validation of my writing and has been hugely encouraging. I now look forward to working with WriteMovies to the hone the script, a pilot for a mini-series, into the best iteration possible, and to start focussing on how to market the project. The writing process, as any writer knows, is a lonely one, so to have the recognition of a triple win with WriteMovies and their continued support will make that journey all the more bearable, and hopefully, successful."
Here's some background on Simon:
 "Originally from London, where he produced documentary films for the BBC and Channel 4, Simon has spent over twenty years in Los Angeles producing, writing and directing television docs and reality shows. Simon recently switched to drama and besides the multiple award-winning "Insurrection" mini-series (of which he's written three episodes), he has written two award-winning plays (both at this year's Austin Film Fest), a feature film, and is developing a classic horror anthology TV series."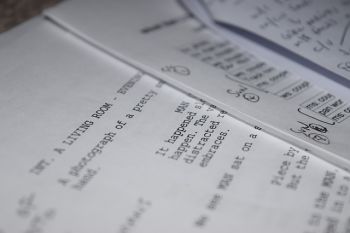 And here's the logline to Simon's winning script, INSURRECTION:
 INSURRECTION tells the interwoven stories of three men – a farmer, a slave and a senator – whose dangerous battles against slavery led to the American Civil War. Farmer John Brown, slave Frederick Douglass, and Senator Stephen A. Douglas.
With two television awards up for grabs in our Spring 2018 Writing Contest, the chances of your pilot script winning has never been higher… enter here.