As Halloween approaches, the WriteMovies team give their list of favorite horror films and why they love them. First up, Jamie White talks aliens, the psyche, and Spanish zombies.
I'm not a big horror fan. I usually don't find them to be substantial enough in story, theme, or even, well… horror. But there's a couple of exceptions.
ALIEN is one of the films I rate most highly full stop, but the way the film blends the tensions and anxiety of horror in with the sci-fi setting is just wonderful. It's an excellent piece of cinema and story. It broke the mold and I think it's still one of the best horror and sci-fi films ever.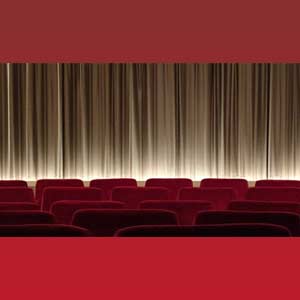 I rarely get truly scared by horror films either – ALIEN isn't a "scarer" of a film, but THE HAUNTING (1963) gave me all sortsa Goosebumps. I remember watching it with just a dimly lit bedside lamp on. One moment it flickered and from that point on, you better believe the lights went on. The thing is though, there was no monster, no ghost, no threat – it was all psychological, which, for me, is worse than anything else. (This is also apparently Scorcese's favorite horror film, so definitely one to check out!)
Honorable mention to the Spanish horror franchise [REC]. Not great films, or deep in story, but hey, there's always an exception. They're all enjoyable zombie romps to watch if you just want to watch a horror that doesn't require your brain.
Next up, Ian Kennedy spills the beans on his favorite horror films.
© WriteMovies 2017. Exclusive to WriteMovies – To syndicate this content for your own publication, contact ian (at) writemovies dot-com.